Yes. This is another post about Into the Badlands.

Here

are

some

other

things

I've

written

about the show.

Let me get right to it: the Emmys announced their nominations for 2018, and Into the Badlands was snubbed completely. Forget the fact that they have some of the most amazing, beautiful, and original costume, makeup, and overall character designs you'll see anywhere. Or the fact that they have some incredible production design, set pieces, music, and cinematography. All of those areas - and more, like, you know, acting - would have been well-deserving for Into the Badlands to at the very least have earned a nomination, much less a win. And I'm sad that such an original, diverse, and engaging show, and all the incredibly talented people in front of and behind the scenes missed out on all that recognition.
Powered by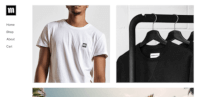 Create your own unique website with customizable templates.