Or, The Gamification of Games???

​

My brothers-in-law were visiting recently – ages 14 and 11 – and we play and discuss videogames a lot together. A few years ago I even broke down the difference between

first-party

and

third-party

developers with them. So anyway, the 11-year-old recently acquired an iPod Touch which he uses primarily – maybe exclusively – as a gaming device. On this latest trip, I introduced him to the joys of

Tiny Wings

(pictured below), a beautiful little iOS game in which you pilot a little tiny-winged bird over an endless landscape of hills as you try to outfly the setting sun. It's a little difficult to explain, but very simple to play, with just the right combination of luck and skill required to make it incredibly addictive.

I love movie posters.

Throughout my middle- and high school years, I used to make a point of getting to the multiplex extra early in order to have enough time to wander the halls and look at all of the posters for coming attractions. In undergrad, I had a class on movie marketing during my senior year at the

University of Miami

taught by Dr. Sam Grogg (now at Adelphi University). Fantastic guy. Fantastic class. We spent A LOT of time covering the concept of key art and analyzing various posters, trailers, and overall marketing campaigns of films being released that fall. The final project involved applying all that we learned throughout the semester to a particular film, dissecting its various posters, trailers, reviews, etc.

​

I never looked at a poster the same again.
Powered by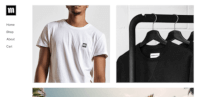 Create your own unique website with customizable templates.