My sister shared this article with me today titled

"China's Homegrown Hit Films Getting Lost Overseas"

and it made me want to offer somewhat of a response. Not because I think it's wrong, but because I think there are other variables that continue to be ignored in these kinds of articles. So really, this response isn't exclusively to that particular article, but a number of articles that cover the same topic of Chinese box-office successes flopping in the US. As many of you may know, this is a hot topic right now, especially since a series of Chinese comedies – most notably

Journey to the West

and

Lost in Thailand

– have shattered China's previous box-office records.

​

So let's take a closer look.

Do you remember

M. Night Shyamalan

?

I saw the teaser for his new film with Will and Jaden Smith,

After Earth,

a while back and noticed something strange: it never once mentioned his name. This is M. Night Shyamalan we're talking about here. The guy who blew everyone's minds with

The Sixth Sense

, and then went on to wow audiences at a continually decreasing level with each additional film. The guy who became known for his crazy twist endings. The guy who had the coveted marketing title of "visionary director" written all over him. The guy who became a beacon of hope for directors of color the world over. That last one may be exaggerated, but the point is, he was big.

​

This post is a little exercise in looking at his career through the posters of the major movies he's written and directed:

The Sixth Sense

(1999),

Unbreakable

(2000),

Signs

(2002),

The Village

(2004),

Lady in the Water

(2006),

The Happening

(2008),

The Last Airbender

(2010), and

After Earth

(2013).
Powered by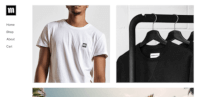 Create your own unique website with customizable templates.